It's 85° this afternoon and supposed to be in the 80 degree range for the next 10 days.  I am so very ready for fall weather! 
The cluster of schools in Carrollton have a tail gate party today before the high school football game.  I offered to drive over and meet Jim so he didn't have to drive home to get me, but he'd end up sitting for an hour so he insisted.  
I'm sleeping a little better and getting back to sleep when the dogs wake me up at night.  I really should start waking them and walking them when I'm about to fall asleep.  As it is now, they wake about 2 hours after I've fallen asleep and need to go out.  They can't hold their supper until morning.  I've tried feeding them later, but that was worse.  They'd wake me at 3 or 4 a.m. and I'd never get back to sleep.  So now I feed them when we eat and I really do watch TV until almost midnight. I don't watch anything until Jim turns on the TV after supper.  We're hooked on the Britbox police dramas. 
It's 25 days until I go in to see the PA at my onc's office.  I'll just have blood work and vital signs that day.  It takes about four days to a week to get my results so I'm always anxious about tumor markers.  I'm only 7 months away from what studies have shown to be 'cured' if you've had no spread or recurrence after a liver resection.  Actually at 6 years, my chance of getting cancer would be the same as someone in the general population.  Other than being a bit plump,  I'm very healthy.  
Here's my thoughts on the 10 lbs I cannot seem to lose….    I've seen a lot of people at church go on these extreme diets and lose almost too much weight. Within the year, they've gained it back PLUS a few extra pounds.  So I can cover my old lady arms and wear the new sling style dresses and tights, ankle boots with a 2 inch heel and to me, I look 25 lbs overweight to ME, but I've looked back over 8 3/4 years of doctor visits and I'm only 8 lbs heavier than I was in Jan. 2009.  Actually, my doctor had told me years ago that it was better for a cancer patient to be plump than thin because if they got sick again, they'd have more wiggle room in case of weight loss.  It's not comfortable, tho.  So, I eat healthy and watch my portions and nothing changes.  I think I'll go back to my Leslie Sansone walk videos.  Jim cleared out the area in front of the big TV downstairs and now there's room for me to do the 'moves'.  Once it cools down, Jim and I will walk at city park every night until it's too dark by time he gets home.  During the winter we use Home Depot and Walmart and find a quiet time to do some fast walking. 
Jim says he feels good. His lungs had started to sound iffy and that really concerned me, but he's using his nebulizer and the medication his pulmonologist at Emory ordered and it's drying up. When he goes to see the Infectious Disease Specialist next Friday morning, I'm going to make sure it's okay for him to get his Flu Shot and ask about his colonoscopy in December.  I'm thinking he needs to be pre medicated prior to the procedure and for a few days after since sepsis can start in the gut.  He usually has 3 polyps removed. Taking no chances!  His dip sticks for self testing for bladder infections came in the mail today.  
I never thought I'd be using words like pulmonologist, cardiologist, urologist, infectious disease specialist, oncologist, liver surgeon, critical care specialist, tumor markers, etc.  Like I said before, getting old is not for sissies. Well Jim and I will fight the good fight and not go gently into that goodnight. 
Nick got off 15 minutes early today.  He works in lumber and had been helping contractors load their trucks since 5 a.m.   Lots of repair work after the hurricane.  He mentioned he was getting a bad headache from the sun and heat and the acting department head told him to go ahead and clock out.  He'd been there 8 hours and 45 minutes.  His room is nice and cool. He leaves his window unit on until it's cold outside because it gets the sun from just after lunch until sundown.  I turned on the window unit in the TV room the last few afternoons so we could sit in here after supper.  
That reminds me.  I need to go to Home Depot and get something I can put in front of the windows in here so Emmie doesn't jump through the screen and splat 2 stories down on the driveway if a cat walks past. 
Nick's going on vacation to New England for a week the end of this month.  UGH…….  I have to drive him to the airport at 4:00 ish.  He has to check in at 5:30 a.m. and then I'll pick him up on the 2nd at 10 a.m.  It's Delta and I know they've changed the airport a bit.  He thought Monday would be a good day when he was booking it, not thinking of all the business people who travel on that day.  Jim is thinking he might be able to take him by leaving at 4:30 and make it to school by using back roads.  He's thinking it through.  I called and a taxi is $88 one way and parking is even more.  I did look up the back roads out of the airport to school and Erin and I have done that drive twice in the last 2 weeks, but I wouldn't be going that way from the house.  We'll see.  Nine days to figure it out.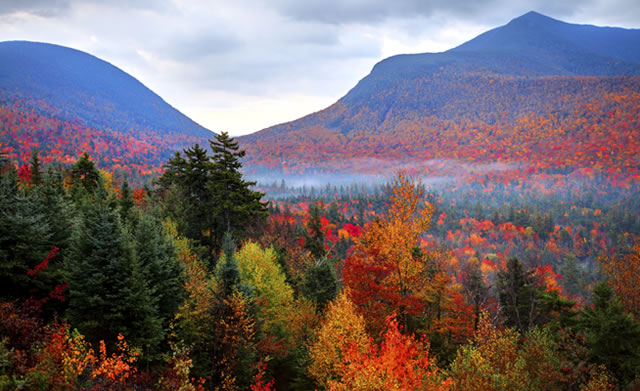 Emmie has her bi yearly check up on the 26th.  She's such a sweet thing.  I have to give her car sick medicine about 2 hours before we leave so she doesn't get ill.  Daisy will be here by herself and will probably be very upset.  She still gets upset if I open the drawer that has Scooter's collar in it.  That's been 10 months now.  I'll never forget how she cried and cried and wouldn't move from the top of the stairs when we came home, crying and without him.  She cried in a way I've never heard an animal cry.  I dropped his collar while trying to console her and she began to howl and cry.  It was heart breaking.  Emmie was just too young to understand.  
Well,  it's gotten even HOTTER but is a bit overcast.  By 5:30, it should be okay.  I chose pork BBQ for my 'dinner'.  Hot dogs are vile. 
Meanwhile, I hope you have a super nice evening and weekend, if  I don't check back in and see you later for 
Just a Little Talk